beautiful lawns and pest free homes.
We give you the guarantee of a bug free home and a beautiful yard. Contact us to find out why so many homeowners trust My Guy Pest and Lawn Solutions.
Pest Control
Advanced methods, training and experience, and thorough service provide a level of thoroughness in fighting pest problems that brings results. We'll identify, eliminate and protect your home from nuisance pests, spiders, rodents, stinging pests.
Lawn Care Solutions
Your lawn is the first impression when anyone approaches your home. A healthy lawn uses water and nutrients more efficiently. It stops weeds and weathers through the hottest parts of the summer with the best results.
Tree and Shrub Care
The hallmark of your landscape and one of your biggest investments are trees and shrubs. Too many people plant and forget them. Your trees and shrubs need nutrients and many times protection from pests and disease. We can help.
See what our customers think!
We used these guys for the first time this year. We just put the lawn in last ya and we're not looking forward to figuring out what to do with the drought. They took great care of us and helped us figure out what would be best for our lawn. We will be repeat customers for sure.
I'm very impressed with this company. We were referred to them and we're so grateful for that because our lawn looks awesome. We've only done one treatment so far and noticed a huge difference. We had a ton of weeds all throughout our lawn and now we don't. And our grass is super green now. I'm excited to start using them for pest control as well. We are very happy with them and would highly recommend them!
I live in a 4plex that has a bug issue and missed the scheduled time for my interior to be sprayed.. I called my land owner as well as My Guy Pest Control and they were so incredibly helpful and came out to spray my apartment for me. Even though I am stuck at work as I am a single parent and then only income I left them my number and they called me and waited for me to come home and open the door! They were so amazing and kind and I absolutely love their services. I have never been disappointed! Thank you My Guy for keeping us bug free!
When ever I have a problem with bugs or weeds My Guys are the first people I call. They work fast and they are reasonably priced!
Chis is awesome!He came over asap to help with some scary pests that started visiting and made sure they were drowned out. He was thorough, fun, and super cool. He runs a great company. Local and personal, Chris is the man. He should give himself a raise. This is my fav. picture now. lol 😂
My lawn and trees look 200% better since the first treatment by Chris at MyGuys. We highly recommend them!
Very professional company. Had a couple problems and they came out and took care of them immediately. You can really tell they care about their customers and are there to take care of them as much as they can. Just proved themself to me today. Thanks Chris and all your employees for what they do.
Excellent service, and makes sure that the job is done right every time! I have referred him to all my family.
I was weary of hiring an exterminator to solve a mouse problem in a home that we rent out because of price, but these guys made every penny very worth it. Despite having to deal with pesky neighbors and adjusting their plan a few times, they never changed the price on me and did everything they could until the problem was solved. They were also very nice to work with. I would definitely recommend and use them again!
Shannon B.
20:59 25 Feb 20
I had a bug issue so I gave these guys a call, and they came out within a half an hour. Chris was very polite and really knows his stuff and he quoted the best value. I highly recommend them and will use them for all my pest needs.
I called Chris about a leaking valve in a box in December. He came out within 24 hours and had it fixed very quickly for a great price. Highly recommend for price, competency and responsiveness.
Okay, so this Pest Control Team was hands down the BEST customer care I've ever experienced along with value, time, and the Pro that came out was such a sweetheart, very understanding, and SO quick and efficient. Raechel was on top of it when she came in helping understand what she was doing, cleaned all the nasty webs and even was kind enough to pop my window screen back on! She treated the whole place and was in and out before you know it. She was so professional and not only that but very kind. Still mind blow how great of a service they did and all the nasty pests are done and dead (finally!) thanks again guys! 10/10 recommend for sure!
We had an issue with our valve box flooding and they were so quick to come over for a consultation to pin point the issue. He was very open about how much the repair would cost and great at answering all the questions we had. We would highly recommend this company.
These guy's know their stuff when it comes to pests and lawn! Thanks for everything
Chris is super at responding quickly and professionally. We've had to deal with a couple of issues and they have helped us so much. We had a fungus problem that wrecked multiple areas of our yard. My Guy gave us an honest assessment and an accurate estimate of price. It's been a process to beat the fungus but they have stayed on it and we've got it taken care of!!We also had major problems with a poorly installed sprinkler system. We've always had coverage and pressure problems. Chris again gave us a fair and honest assessment and estimate of price. They executed their plan to fix our sprinklers and even came in cheaper than he told us it would be!! Our lawn is already greening up in places that haven't been green in a very long time!I'm so pleased with their work and their service!!
My technician was very prompt and friendly and communicated what he was doing and the cost it would be. Such amazing customer service!
The best customer service and excellent results!
This is the second year we have had My Guy Pest & Lawn Solutions come spray our yard for us. Last year we had gigantic grasshoppers, wolf spiders and even some black widow spiders in our window wells. After they spray, my garden springs to life as do my flower beds. I feel as if I can walk barefoot in my grass because I am not worried about what bug might jump out at me or run across my feet. Our technician was punctual and thorough and still managed to be very personable! He took time to ask where our major concerns were in the yard, ask us if certain places were ok to spray and even sprayed our property next to the road to create a complete barrier. I cannot recommend this company enough and cannot wait for my plants to recover from this year's batch of bugs!
These guys are awesome and very polite!
These guys are great. I received a text reminder of my appointment and Brandon (technician) called 10 minutes before showing up to let me know he was close. Brandon did his job efficinetly and effectively. I have used My Guy for almost 2 years and a great company.
I was a DIY lawn care man for a while. It was equally costly and did not produce the results you want. My Guy has done a wonderful job and my lawn looks fantastic. They don't just show up and provide their service then leave. They take the time to evaluate all the issues in the lawn and garden and know how to take take care of it.
Great company for all the fertilizing needs. Very professional and excellent communications.
Great work. Diligent and friendly. The owner, Chris, even came out with Anthony who did a great job. Thanks guys! Means a lot.
Great service! They came and sprayed our very brown lawn and it turned green in less than two weeks! Very happy with them.
Wow what service!. My home in Orem needed immediate attention and your staff responded A.S.A.P.!!! They took care of the issue as well as being courteous and professional. Thank for the Great Job!
These people are amazing. They do great work.
Sherrie Hall E.
18:06 06 Oct 17
I have worked with Chris and My Guy's for a couple years now. They are punctual, helpful, and do a great job. I use Chris for my personal residence and my rental properties and would recommend them to anyone. You will not be disappointed with the level of service you receive or with the work they do.
MyGuy is amazing! I always love the high level of service they deliver, and they are awesome to work with!
I am so glad that I found a company I can count on and trust! Chris and Raechel are awesome to work with!! They have helped me with everything, carpets, windows, and pest control. They are honest, fair and take pride in their work. I would highly recommend this company to everyone!
Shannon B.
22:55 02 Jun 17
We've been a Thumbtack Top Pro for three years in a row!
A Home Services Company you can trust
There are plenty of companies out there that can get rid of your bugs, take care of your yard or maintain your trees. Only My Guy Pest and Lawn Solutions offers all three in one, giving you a guarantee for every square inch of your property. We will improve your entire property, from the front curb to the back fenceline.
Licensed and Insured
With years of experience and all of the necessary agricultural licenses, you can rest assured that My Guy has your back.
Locally Owned and Operated
We aren't run by some big corporation. Your money stays local when you choose My Guy Pest and Lawn Solutions.
We stay in touch
Frustrated when your service company doesn't call you back? Us too. We aim to be responsive and caring with our services.
feel comfortable showing off your property
Get started with My Guy and give your home and yard the facelift you've always wanted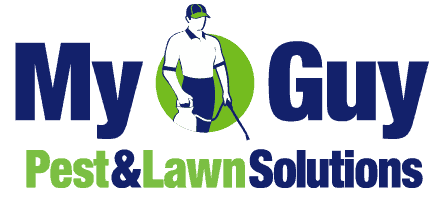 We serve all of Utah and Cache counties.
Alpine, American Fork, Avon, Bluffdale, Cedar Hills, Draper, Eagle Mountain, Herriman, Highland, Hyde Park, Hyrum, Lehi, Lewiston, Lindon, Logan, Mapleton, Milville, Nibley, Orem, Provo, Providence, Richmond, Riverton, Sandy Saratoga Springs, Smithfield, South Jordan, Spanish Fork, West Jordan
Utah County Office
560 S State St Suite L1
Orem, UT 84057
Cache County Office
340 S 100 E
Hyrum, UT 84319