Mosquito Facts
Mosquitoes are about a quarter of an inch long and are grey and silver. Even though most mosquitoes drink the nectar of fruit, female mosquitoes need to feed on blood in order to be able to lay their eggs. They have sharp, pointed mouthparts specifically designed to draw blood from mammals. Unfortunately, humans are a perfect meal for mosquitoes. When it comes to finding a mosquito control expert in Utah, My Guy Pest and Lawn Solutions makes the search simple for you.
Mosquito Reduction
There are many things that you can do to reduce the mosquito populations that are nesting and breeding around your property. One of the most important things is to remove standing water. Mosquitoes can lay eggs in only a few teaspoons of standing water. Eliminate any standing water around your lawn, front and backyard. Walk your entire property to locate each and every pool of water, even if it seems small.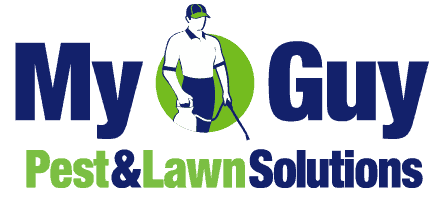 We serve all of Utah and Cache counties.
Alpine, American Fork, Avon, Bluffdale, Cedar Hills, Draper, Eagle Mountain, Herriman, Highland, Hyde Park, Hyrum, Lehi, Lewiston, Lindon, Logan, Mapleton, Milville, Nibley, Orem, Provo, Providence, Richmond, Riverton, Sandy Saratoga Springs, Smithfield, South Jordan, Spanish Fork, West Jordan
Utah County Office
560 S State St Suite L1
Orem, UT 84057
Cache County Office
340 S 100 E
Hyrum, UT 84319