pest control Guaranteed
We will do everything possible to tackle your pest problems, including returning for free until the pests are gone for good.
We do things differently
Bi-monthly pest control is the most effective way to have a pest-free home. By treating during spring, summer and fall, we will stay on top of the egg cycles of the insects and give our ironclad guarantee.
Spring
Spring is when most insects, including spiders, ants and wasps, are just beginning to come out of hibernation. By having a strong barrier during the Spring, you are distrupting the egg cycle of the pests.
Summer
In Summer, the bugs are fully active. The heat makes a perfect climate for insects to thrive. Having a Summer pest control treatment will keep your home secure during the hot months.
Fall
In Fall, bugs are going to look for a warm place to nest and breed. Unfortunately, your home is a favorite nesting spot, making Fall the most important time of year to have adequate spider protection.
A Home Services Company you can trust
There are plenty of companies out there that can get rid of your bugs, take care of your yard or maintain your trees. Only My Guy Pest and Lawn Solutions offers all three in one, giving you a guarantee for every square inch of your property. We will improve your entire property, from the front curb to the back fenceline.
Licensed and Insured
With years of experience and all of the necessary agricultural licenses, you can rest assured that My Guy has your back.
Locally Owned and Operated
We aren't run by some big corporation. Your money stays local when you choose My Guy Pest and Lawn Solutions.
We stay in touch
Frustrated when your service company doesn't call you back? Us too. We aim to be responsive and caring with our services.
say goodbye to pests, once and for all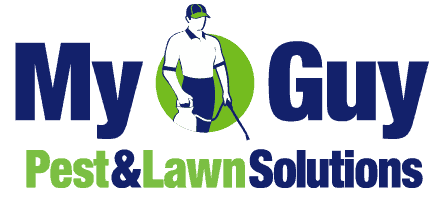 We serve all of Utah and Cache counties.
Alpine, American Fork, Avon, Bluffdale, Cedar Hills, Draper, Eagle Mountain, Herriman, Highland, Hyde Park, Hyrum, Lehi, Lewiston, Lindon, Logan, Mapleton, Milville, Nibley, Orem, Provo, Providence, Richmond, Riverton, Sandy Saratoga Springs, Smithfield, South Jordan, Spanish Fork, West Jordan
Utah County Office
560 S State St Suite L1
Orem, UT 84057
Cache County Office
340 S 100 E
Hyrum, UT 84319