tree and shrub services
Often overlooked when maintaining a yard, tree and shrub service is esssential. Well-maintained trees and bushes take a property from mediocre to best on the block.
maintaining your trees and shrubs
When it comes to having beautiful hedges and trees, My Guy Pest and Lawn Solutions is equipped with the tools and skills to be able to transform your property. We aim to keep plants healthy throughout the year by fertilizing and using funcicide. You won't be disappointed.
tree and shrub maintenance
My Guy Pest and Lawn Solutions is committed to maintaining the look of your trees and shrubs. By offering a variety of services, we make sure you're left smiling every time you see your yard.
fertilization
Just as grass needs nutrients to be able to thrive, so do trees and bushes. We evaluate your trees and shrubs and determine the specific needs of your landscaping. We will create a specific blend of fertilizer to give your trees and shrubs what they need to thrive.
Fungal Control
Fungal diseases usually result from an overgrowth of the fungi that naturally exists in the soil around trees and plants. Fungi threaten the appearance and the health of trees and shrubs and should be dealt with by a professional.
A Home Services Company you can trust
There are plenty of companies out there that can get rid of your bugs, take care of your yard or maintain your trees. Only My Guy Pest and Lawn Solutions offers all three in one, giving you a guarantee for every square inch of your property. We will improve your entire property, from the front curb to the back fenceline.
Licensed and Insured
With years of experience and all of the necessary agricultural licenses, you can rest assured that My Guy has your back.
Locally Owned and Operated
We aren't run by some big corporation. Your money stays local when you choose My Guy Pest and Lawn Solutions.
We stay in touch
Frustrated when your service company doesn't call you back? Us too. We aim to be responsive and caring with our services.
are your trees not as healthy as they should be?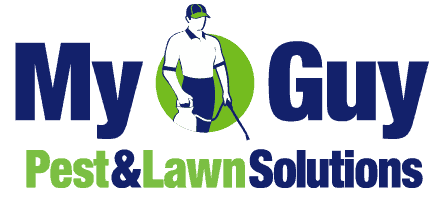 We serve all of Utah and Cache counties.
Alpine, American Fork, Avon, Bluffdale, Cedar Hills, Draper, Eagle Mountain, Herriman, Highland, Hyde Park, Hyrum, Lehi, Lewiston, Lindon, Logan, Mapleton, Milville, Nibley, Orem, Provo, Providence, Richmond, Riverton, Sandy Saratoga Springs, Smithfield, South Jordan, Spanish Fork, West Jordan
Utah County Office
560 S State St Suite L1
Orem, UT 84057
Cache County Office
340 S 100 E
Hyrum, UT 84319