Testimonials and Reviews
We are a locally owned and operated service business in Utah. We pride ourselves on being the #1 full service pest control and lawn and tree care business in Utah and Cache counties. See what our customers have said about us!
This is the second year we have had My Guy Pest & Lawn Solutions come spray our yard for us. Last year we had gigantic grasshoppers, wolf spiders and even some black widow spiders in our window wells. After they spray, my garden springs to life as do my flower beds. I feel as if I can walk barefoot in my grass because I am not worried about what bug might jump out at me or run across my feet. Our technician was punctual and thorough and still managed to be very personable! He took time to ask where our major concerns were in the yard, ask us if certain places were ok to spray and even sprayed our property next to the road to create a complete barrier. I cannot recommend this company enough and cannot wait for my plants to recover from this year's batch of bugs!
These guys are awesome and very polite!
These guys are great. I received a text reminder of my appointment and Brandon (technician) called 10 minutes before showing up to let me know he was close. Brandon did his job efficinetly and effectively. I have used My Guy for almost 2 years and a great company.
I was a DIY lawn care man for a while. It was equally costly and did not produce the results you want. My Guy has done a wonderful job and my lawn looks fantastic. They don't just show up and provide their service then leave. They take the time to evaluate all the issues in the lawn and garden and know how to take take care of it.
Great company for all the fertilizing needs. Very professional and excellent communications.
Great work. Diligent and friendly. The owner, Chris, even came out with Anthony who did a great job. Thanks guys! Means a lot.
Great service! They came and sprayed our very brown lawn and it turned green in less than two weeks! Very happy with them.
Wow what service!. My home in Orem needed immediate attention and your staff responded A.S.A.P.!!! They took care of the issue as well as being courteous and professional. Thank for the Great Job!
Sherrie Hall E.
18:06 06 Oct 17
These people are amazing. They do great work.
I have worked with Chris and My Guy's for a couple years now. They are punctual, helpful, and do a great job. I use Chris for my personal residence and my rental properties and would recommend them to anyone. You will not be disappointed with the level of service you receive or with the work they do.
MyGuy is amazing! I always love the high level of service they deliver, and they are awesome to work with!
Shannon B.
22:55 02 Jun 17
I am so glad that I found a company I can count on and trust! Chris and Raechel are awesome to work with!! They have helped me with everything, carpets, windows, and pest control. They are honest, fair and take pride in their work. I would highly recommend this company to everyone!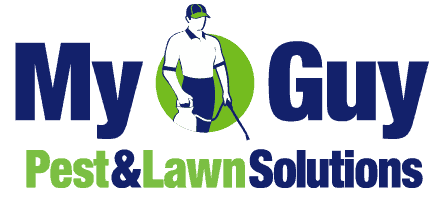 We serve all of Utah and Cache counties.
Alpine, American Fork, Avon, Bluffdale, Cedar Hills, Draper, Eagle Mountain, Herriman, Highland, Hyde Park, Hyrum, Lehi, Lewiston, Lindon, Logan, Mapleton, Milville, Nibley, Orem, Provo, Providence, Richmond, Riverton, Sandy Saratoga Springs, Smithfield, South Jordan, Spanish Fork, West Jordan
Utah County Office
560 S State St Suite L1
Orem, UT 84057
Cache County Office
340 S 100 E
Hyrum, UT 84319