Wasp Removal
Rather than put yourself at risk, why not let trained professionals
take care of the wasps for you?
Get Service
Bees vs Wasps
Understanding the difference between a bee and a wasp is pretty simple. Bees are typically covered in fur and have round bodies and fly with their legs dangling downwards. Wasps on the other hand are smooth and hairless with skinny bodies. Wasps also fly with their legs tucked inwards. Even though these insects look fairly similar, they behave very differenly. Wasps are more aggressive and will sometimes attack without provocation. Unlike bees, wasps can sting multiple times, making them a formidable insect to deal with.
Wasp Extermination in Utah
Having wasps on your property can be dangerous for your family. If you suspect that you have wasps, you should call a pest control professional immediately. After we identify the nesting areas of the wasps, we will then treat the nests. After the wasps have died, we will knock down the paper nest with our long de-webbing pole.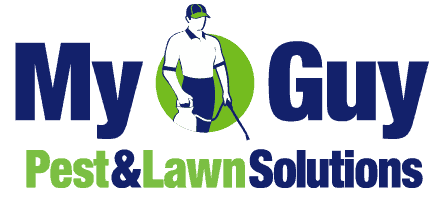 We serve all of Utah and Cache counties.
Alpine, American Fork, Avon, Bluffdale, Cedar Hills, Draper, Eagle Mountain, Herriman, Highland, Hyde Park, Hyrum, Lehi, Lewiston, Lindon, Logan, Mapleton, Milville, Nibley, Orem, Provo, Providence, Richmond, Riverton, Sandy Saratoga Springs, Smithfield, South Jordan, Spanish Fork, West Jordan
Utah County Office
560 S State St Suite L1
Orem, UT 84057
Cache County Office
340 S 100 E
Hyrum, UT 84319