10 Fun Things to do in Utah County
It's no secret that Utah County has plenty of amazing things to do, all year long. Whether you're an adventurer and you love to explore the outdoors or you prefer to stay around town, there is something for everyone. With Provo, Orem, Spanish Fork, Lehi and more so close together, there is seemingly a never ending supply of entertainment. These are some of the My Guy Pest and Lawn Solutions team's favorite things to do in Utah County.
Thanksgiving Point
Thanksgiving Point is a farm, garden and museum complex located in Lehi, UT. With over 55 acres of gardens, you could easily spend a few hours enjoying the plant life Thanksgiving Point has to offer. In addition to the gardens, there is the Ancient History Museum filled with a plethora of information about dinosaurs. It's definitely worth taking the whole family.
Provo Canyon
Just by itself, a drive through Provo Canyon offers breathtaking views of some of Utah's best scenery. Along the way, you can stop at Bridal Veil Falls and Deer Creek Reservoir, where you can enjoy amazing views, windsurfing, zip lining and swimming.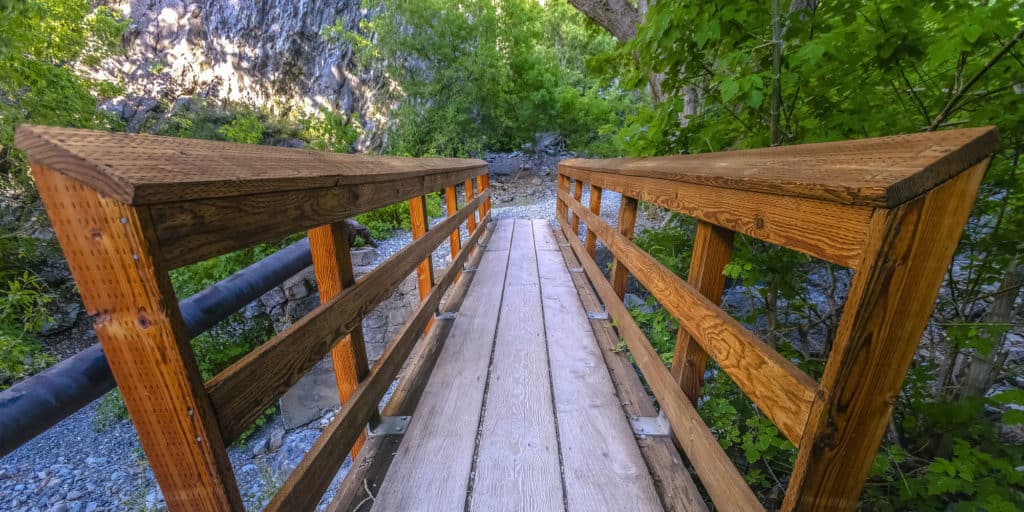 Play Laser/Nerf Tag
With over 7 places in Utah county to choose from, the variety of laser tag and nerf arenas is incredible. Nothing quite beats blasting your friends with lasers or nerf darts in a heated battle. If you're looking to beat the heat and stay indoors, you can't go wrong with laser or nerf tag.
Utah Lake
Probably one of the most underrated places in Provo, Utah Lake is a great place to go swimming, boating or even paddle boarding. Even though some people say the lake is slightly gross (it's not that bad), it's definitely worth a visit. During the winter, the lake freezes over and you can sometimes even walk across it.
Hiking the Y Trail
If you've driven past Orem, UT and Provo, UT, you've probably noticed the giant white letter "Y" on the side of the Wasatch Mountains. The Y overlooks the Brigham Young University campus. There is a switchback trail that you can hike up to the top of the Y, giving you breathtaking views of all of Utah County. We recommend hiking closer to sunset so it is cooler in the day.
Seven Peaks Waterpark
Seven Peaks Waterpark is a family-friendly water park located in Provo, UT, near the BYU campus. Seven Peaks has a wave pool, lazy river, hot tubs and pools designed for toddlers. When the heat is beating down on you, there are very few better places to bring the family than to Seven Peaks.
Provo Pioneer Village
Founded in 1849, Provo was a small outpost occupied by the Mormon pioneers. At Provo Pioneer Village, you can see a great collection of buildings preserved from pioneer times. If you're looking for a great free activity to take the family to, you can't go wrong with Provo Pioneer Village.
Sundance Resort
Not just for skiing or snowboarding, Sundance Resort offers plenty of great hikes when the snow is melted. During the winter, if skiing or snowboarding aren't your thing, then you can rent snowshoes to hike around the mountain. 
Utah Valley Symphony
Beginning in 1959 as a non-profit organization supporting the arts, Utah Valley Symphony performs at local churches and other public venues. If you're into beautiful music, you'll want to take a night to visit the Utah Valley Symphony.
East Bay Golf Course
Located south of Provo, East Bay Golf Course contains a Championship Golf Course, an Executive Par 3 Course and a driving range. This golf course is one of the better ones that we have played at, especially the Championship Course.